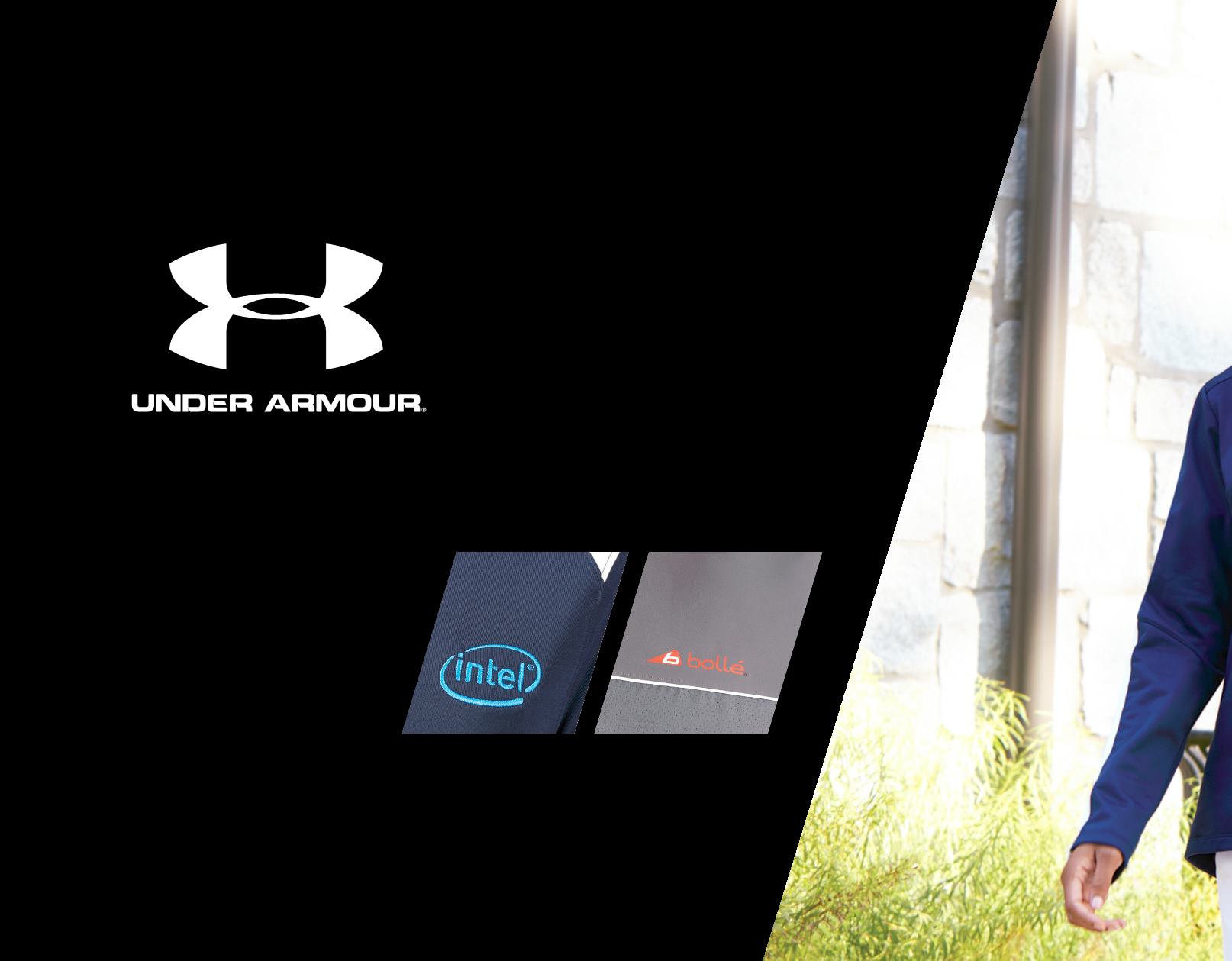 LET THE POWER OF THE UNDER ARMOUR BRAND
ENHANCE THE IMPACT OF YOUR GARMENT WHEN IT
ARRIVES DECORATED WITH YOUR LOGO. WHETHER YOU
CHOOSE THE TRADITIONAL EMBROIDERY OR MORE
CONTEMPORARY HEAT SEAL DECORATION METHOD, YOUR
GARMENTS WILL BE PROUDLY WORN, CREATING A
POWERFUL BILLBOARD FOR YOUR BRAND. HIGH
QUALITY DECORATION, UNIQUE LOCATIONS AND
RELENTLESS ATTENTION TO DETAIL ENSURES THAT YOUR
LOGO WILL BE HAPPILY WORN OVER AND OVER AGAIN.
IT'S MORE THAN A DECORATED GARMENT, IT'S AN
INVESTMENT IN YOUR BRAND.
All Under Armour garments in this catalog must be purchased decorated. Prices shown are for the
undecorated products priced on a B Code. Decoration costs will be extra. See
alphabroder.com
for
decoration pricing.
EMBROIDERY
HEAT SEAL