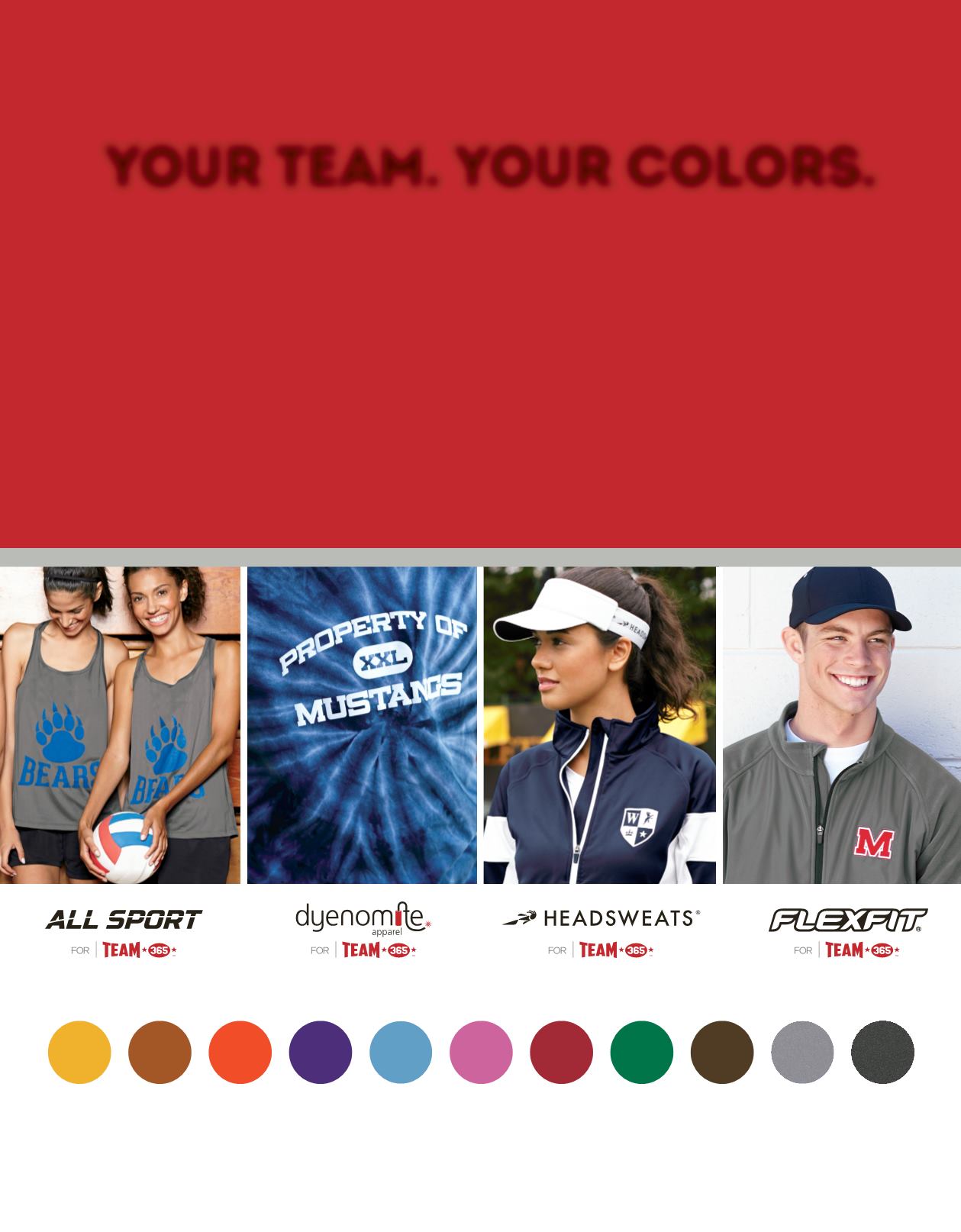 YOUR TEAM. YOUR COLORS.
WE'VE ADDED 5 NATIONAL BRANDS TO THE TEAM 365™ ROSTER.
6 BRANDS. 121 STYLES. SAME 21 TEAM APPROVED COLORS.
Your colors are your identity. Your brand. We get that. That's why TEAM 365™ and
our brand partners are confident that our colors will be your team's colors.
CHOICE. PERFORMANCE. AUTHENTIC SPORTS & TEAM INDUSTRY APPROVED COLORS.
Sport
Athletic Gold
PMS #
7549 C
Sport
Burnt Orange
PMS #
160 C
Sport
Scarlet Red
PMS #
201 C
Sport
Orange
PMS #
172 C
Sport
Kelly
PMS #
341 C
Sport
Purple
PMS #
268 C
Sport
Dark Brown
PMS #
476 C
Sport
Charity Pink
PMS #
674 C
Dark
Grey Heather
Sport
Light Blue
PMS #
278 C
Athletic
Heather